Contact Us
Before making contact with the school, please read our Communication Protocol (PDF)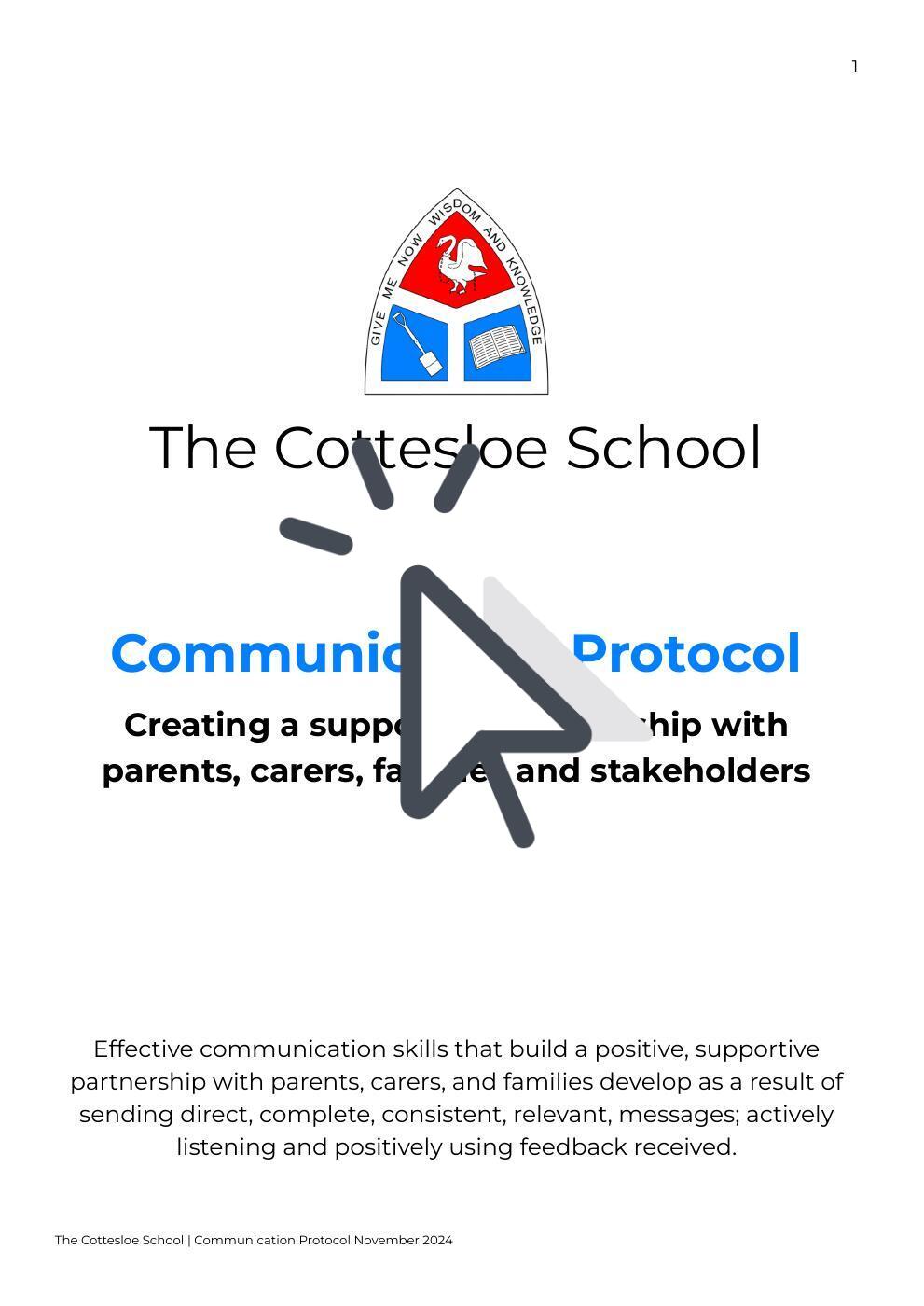 Headteacher - Simon Jones MA
Aylesbury Road, Wing, Leighton Buzzard, LU7 0NY
01296 688264
Office hours term-time only 8am to 4pm
Student Absence
Parents must contact the school before 8:30 am on each day of absence
Student absence line: 01296 689720
Staff absence line: 01296 689709
If you need to request a leave of absence please use the form below
Leave of Absence form
Contact a tutor
If you need to contact your child's Form or Subject Tutor please email: office@cottesloe.bucks.sch.uk clearly stating who your email is for. Please telephone Reception for urgent queries. We aim to respond to queries within 48 working hours, however, due to the high volume of requests for information, this may take longer.
School Closures
In the event that the School has to close unexpectedly, we will email parents and carers via the ParentPay system. Additionally, school closures are shown:
Please do not telephone the school to enquire if the school is open or closed.
Complaints
At the Cottesloe School, we will always work to ensure that your children and you have the best experience of education, however, we acknowledge that sometimes you may be unhappy with the school. If you have any concerns about the school or the education we are providing at any time, please discuss the matter with your child's Subject Teacher or Form Tutor at the earliest opportunity. Please do not approach individual Governors with concerns or complaints; they have no power to act on an individual basis.
Please see our Complaints and Resolutions Policy 2019 (PDF)
When calling the school, if you get the answer phone, it may be that the phone is busy or the office is closed. Please leave your message on the answering machine and we will get back to you as soon as we are able. Unless it is urgent we cannot disrupt a class to pass on messages.
We welcome contact by parents/carers given that it forms an important part of the home-school partnership, which is so vital in supporting students in their learning development. Please be aware, however, when calling to speak to teaching staff that they have teaching commitments throughout the day and may not be able to get back to you straight away, but will always endeavour to call you back within 24 hours. We will do our best, but forgotten lunches/PE kits/homework can only be passed on if time allows.
If you require a paper copy of any of the information on our website, please make your request via office@cottesloe.bucks.sch.uk.